Post by kirin on Jan 30, 2013 3:26:00 GMT 8
Apologies for my late posting, I got this kit two weeks back when I was overseas, but was rushing for biz trip till today...
Let start by take a look into the brief introduction, credit to MENG models.
French Main Battle Tank AMX-30B
In 1956, Germany, France and Italy decided to cooperate in designing and developing a general purpose main battle tank (MBT) and proposed detailed technical specification. Soon After, the project was cancelled because the interests of the three countries could not be balanced. After the collapse of cooperation, France and Germany successfully developed AMX-30 and Leopard 1 respectively, while Italy built the US M60A1 mbt at first and turned to the Leopard 1 later.
The AMX-30B MBT designer paid more attention to maneuverability and firepower than protection from the very beginning of its design and thought the tank should reduce weight for pursuing speed. Therefore, it had less armor protection but more powerful long range firepower and better maneuverability. The AMX-30 was the lighttest of the second-generation main battle tank with weight of only 36 metric tons
The AMX main battle tank were developed by the Atelier de Contruction d'lssy-less-Moulineaux. The first prototype was completed in 1960 and it was formally finalized in 1963 and went into production in 1966.
In 1967, it entered service with the French Army. With a total production of more than 4000 and widely exported to others countries, such as Spain, Greece, Saudi Arabia, Venezuala and Chile.
French, Saudi Arabian and Qutari AMX-30 MBTs saw operation during the Gulf War in 1991.
Lets cut the story short and take a look what we get in the box.
A part x 2
B Parts x5
C parts x 1
D parts x 1
E parts x1
G parts x1
F parts x1
T parts x 1
Lower hull
Turret top
PE parts x1
rubber mat
polycap
Decal
Let's start at A parts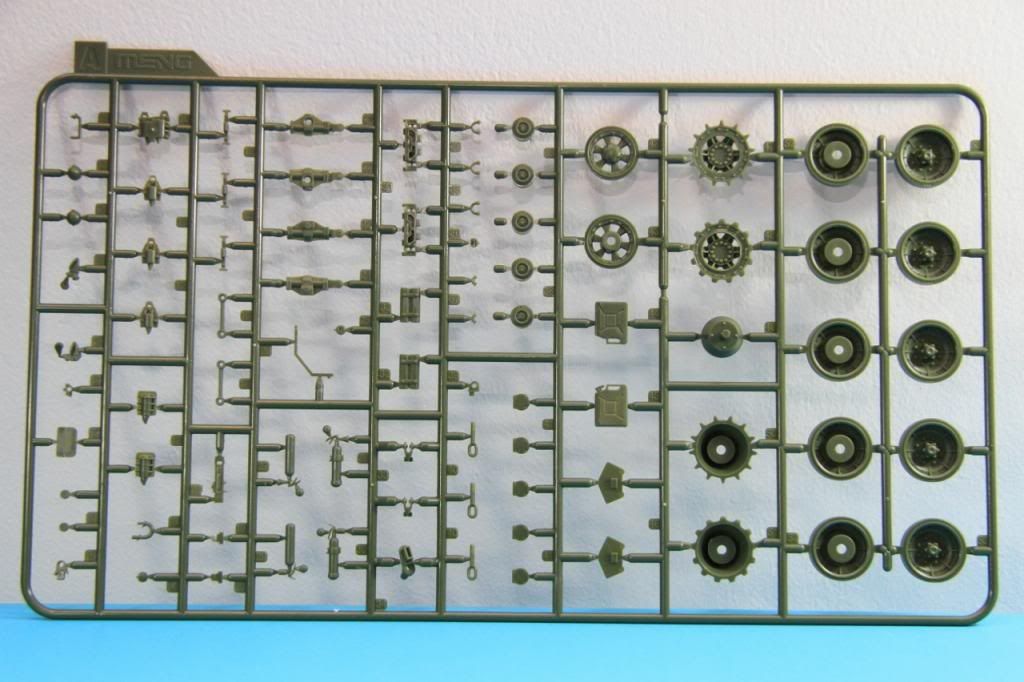 Consist of the road wheels, idler wheels and Driving sproclet, also some parts for the lower hull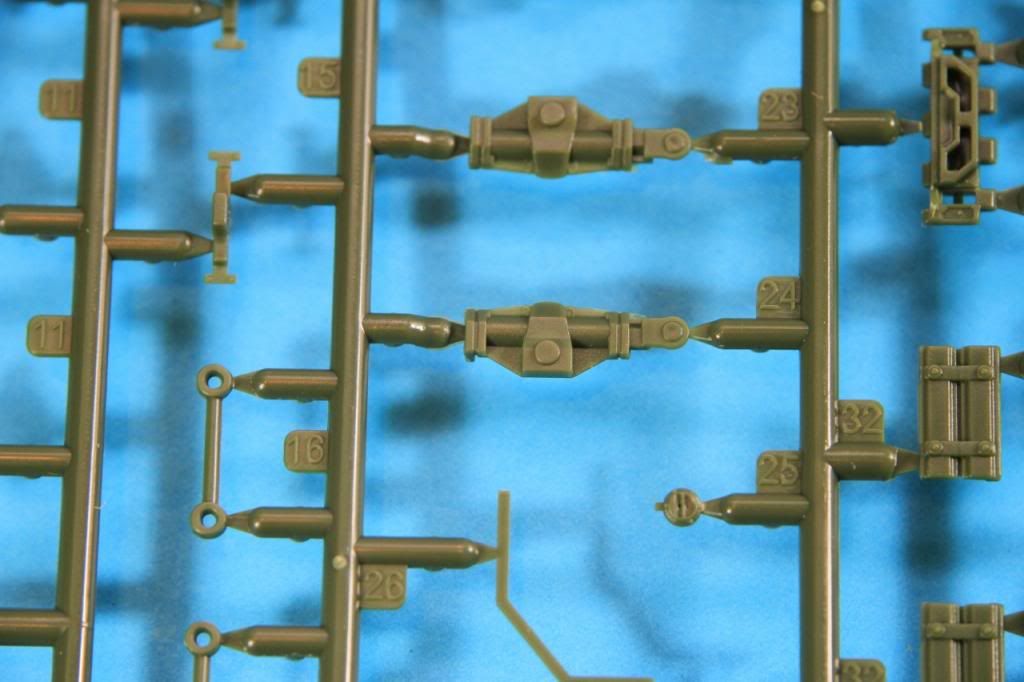 You get x5 B parts which will form the movable individual track for this tank.
C parts is the parts for the upper hull and silencer.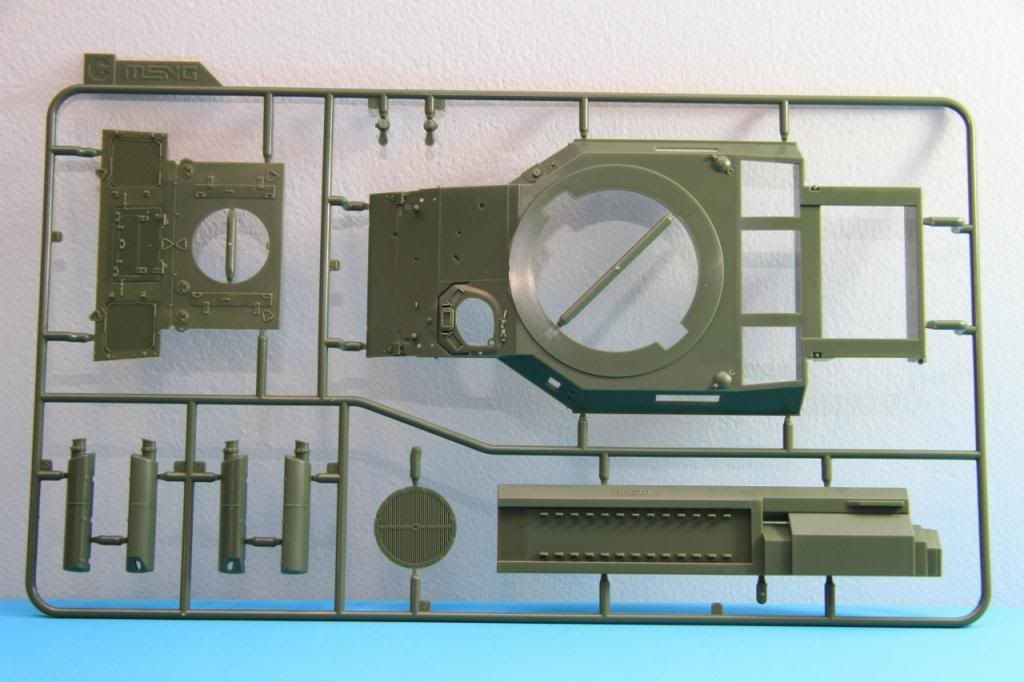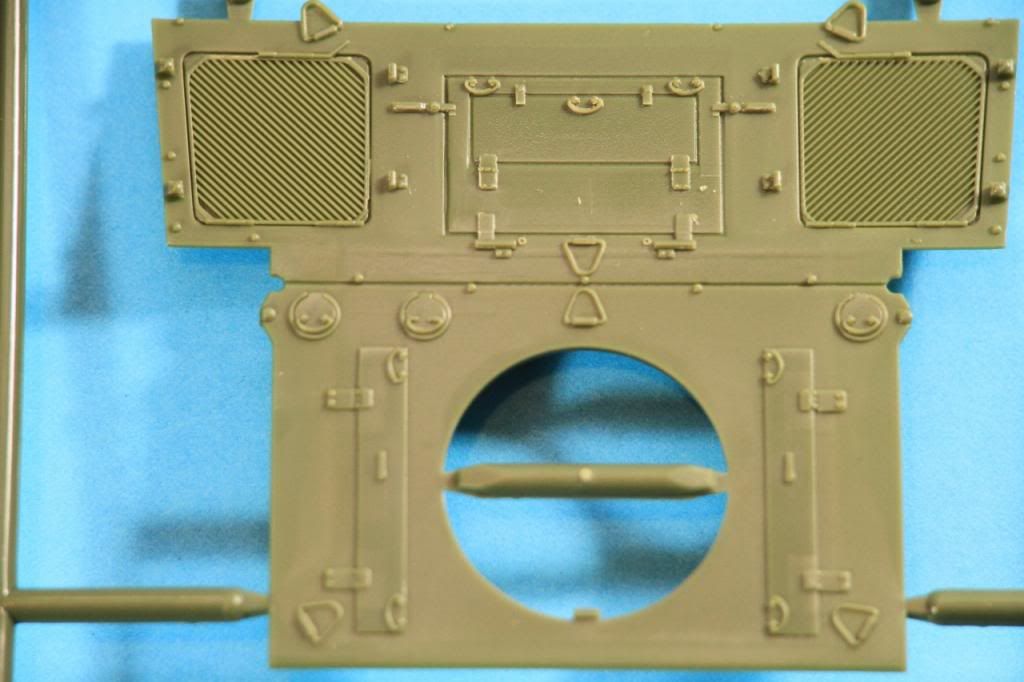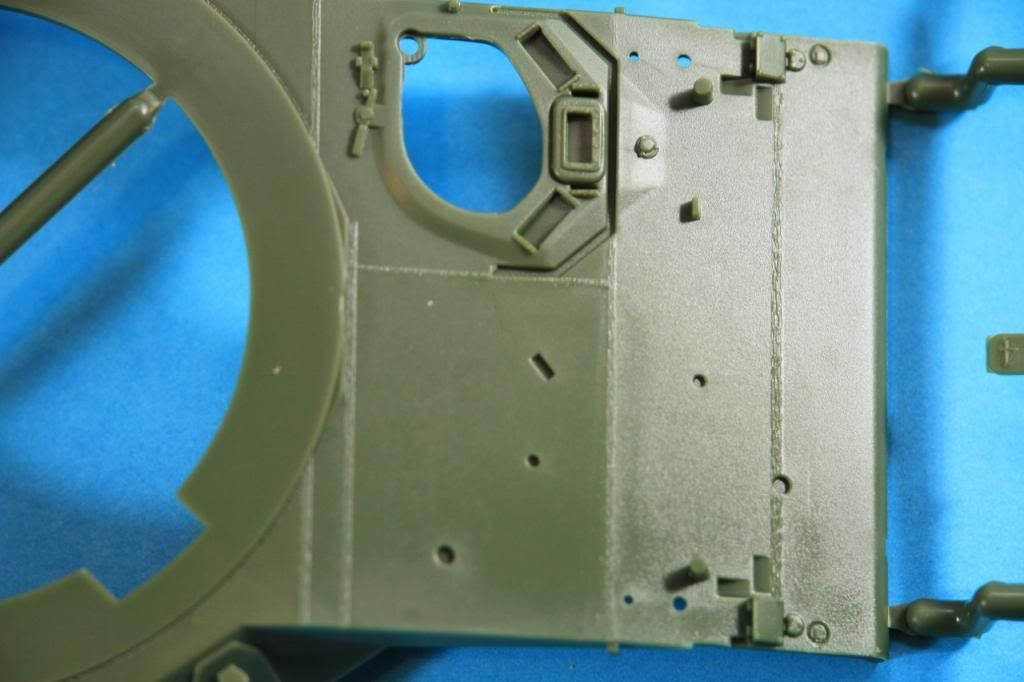 The interesting part of the kit, part no.C10
This is actually a guide for you to assemble the movable individual track, and work as a bending platform for some PE parts
Caution, It doesnt go to any part of your tank!
Let us continue to the D parts and E parts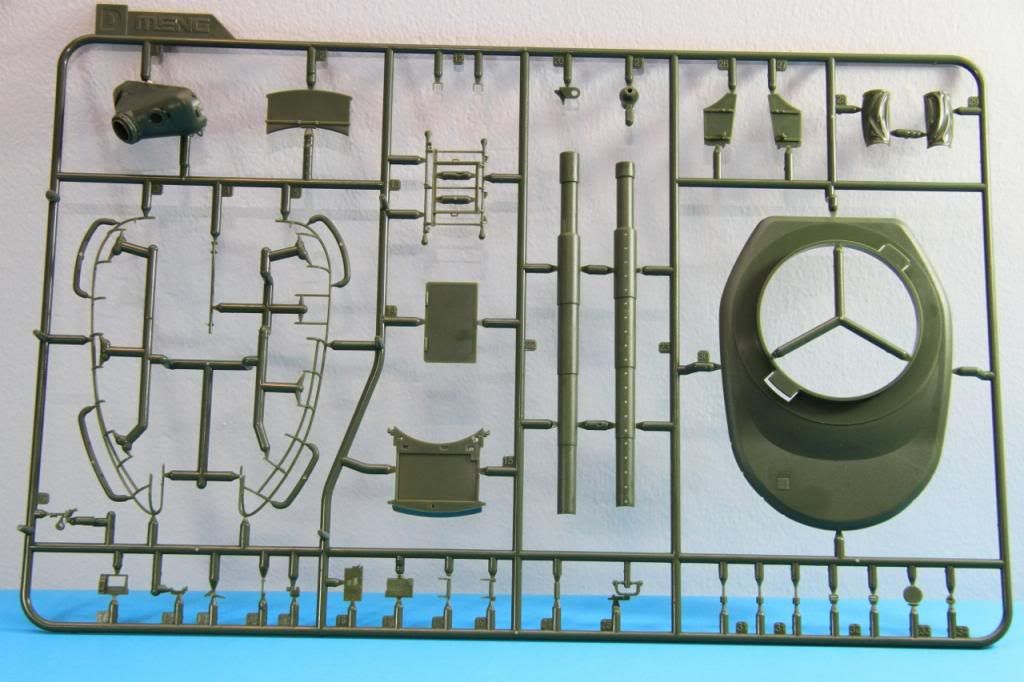 Parts are really detail and fragile, be extra careful when cutting this part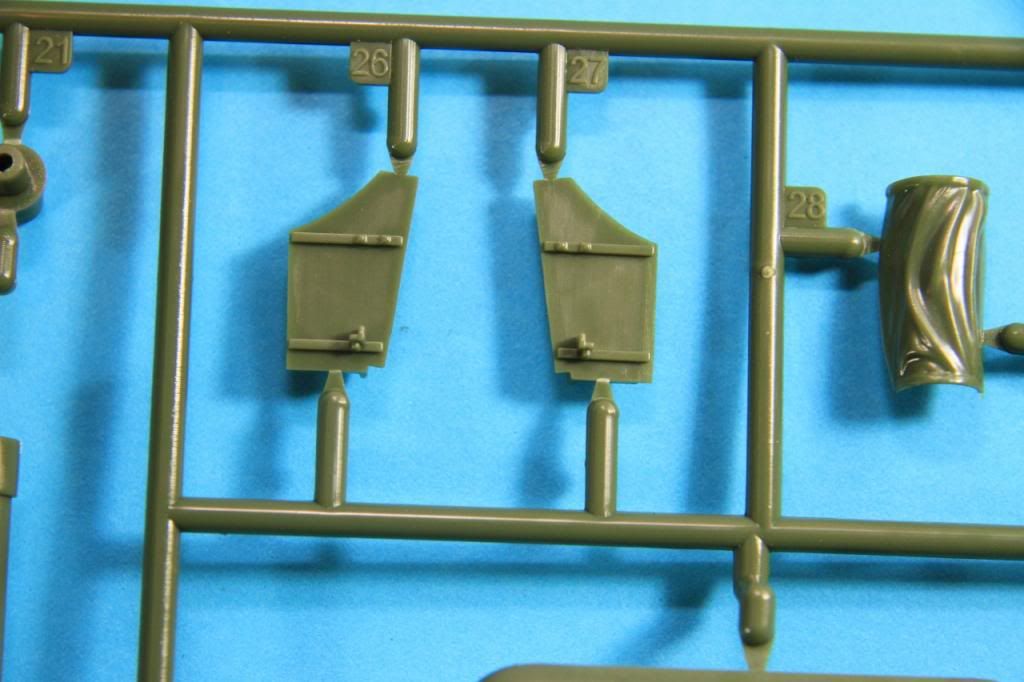 Most modeller will hate this... the main gun form by two parts, upper and lower...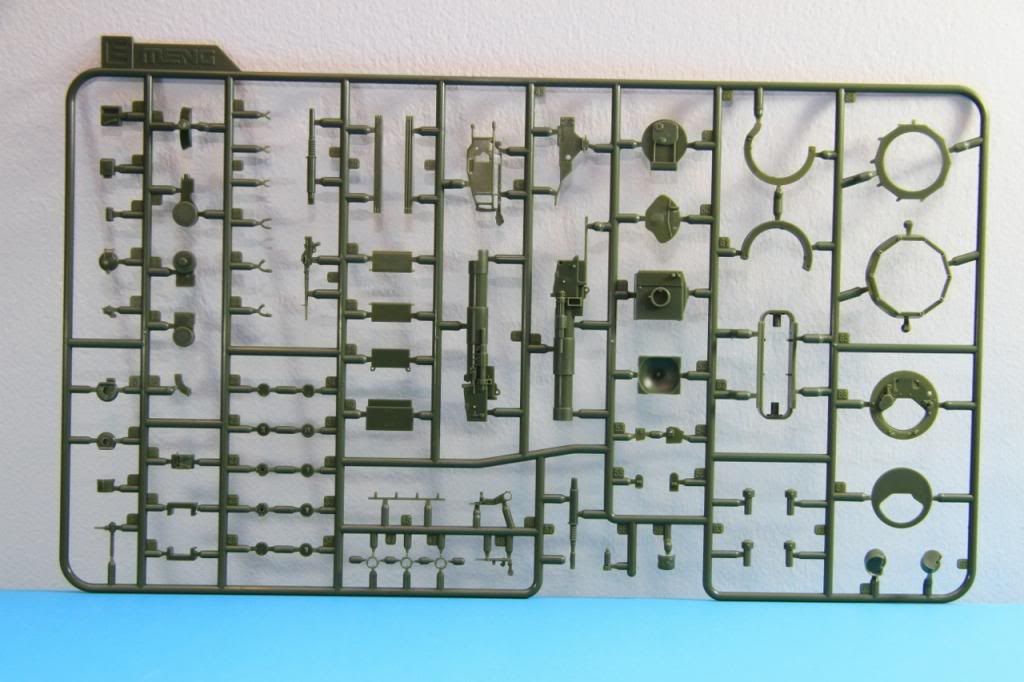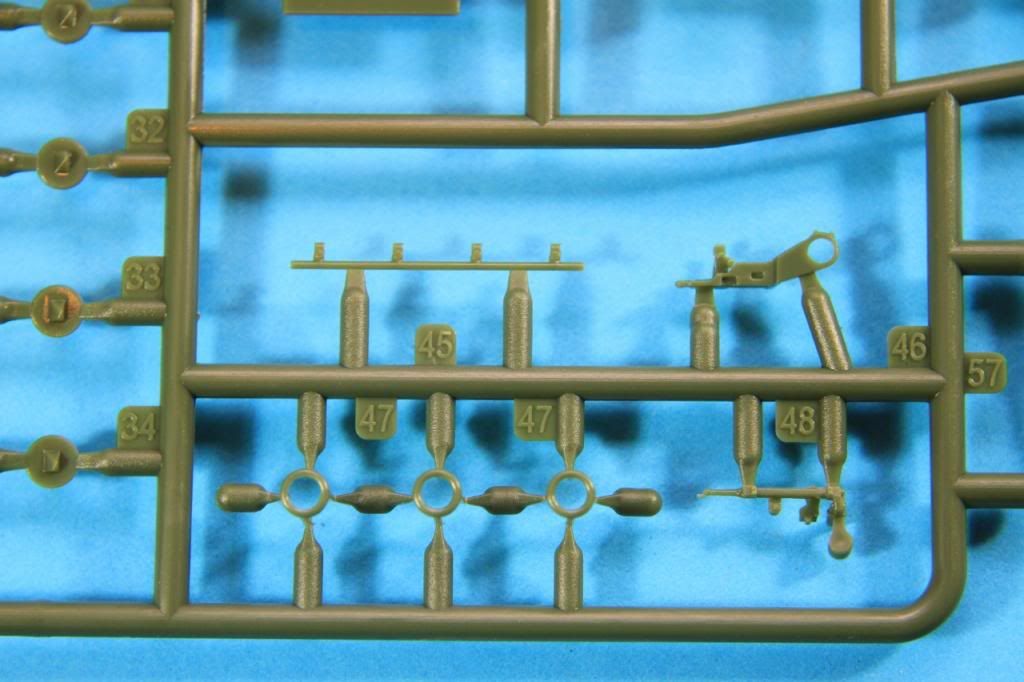 G parts are mainly the parts for the armor and some tiny detail on the upper hull.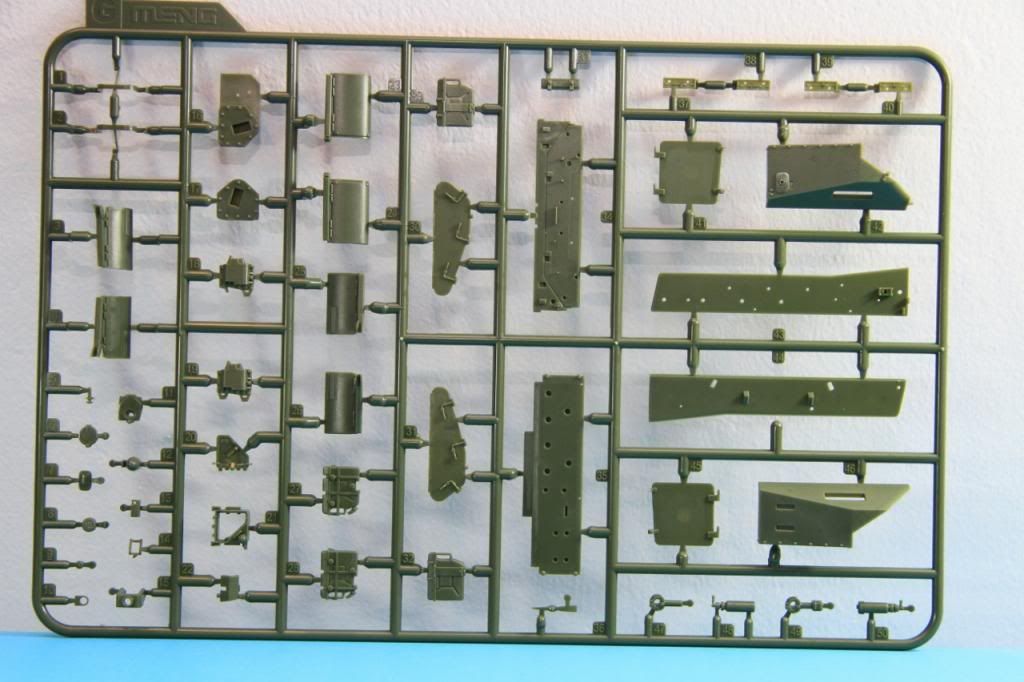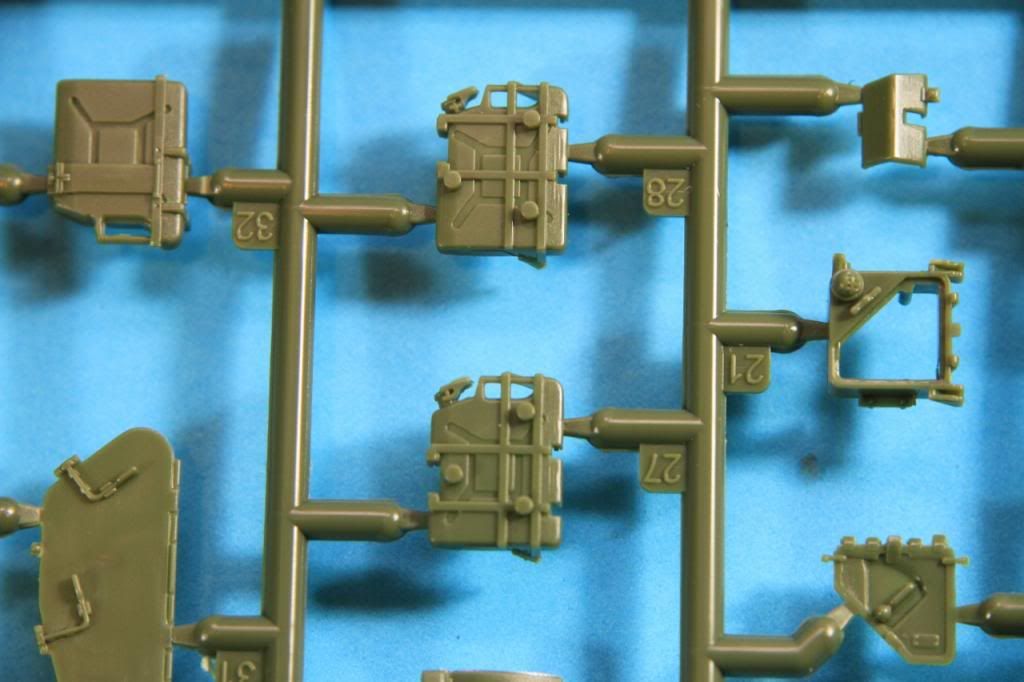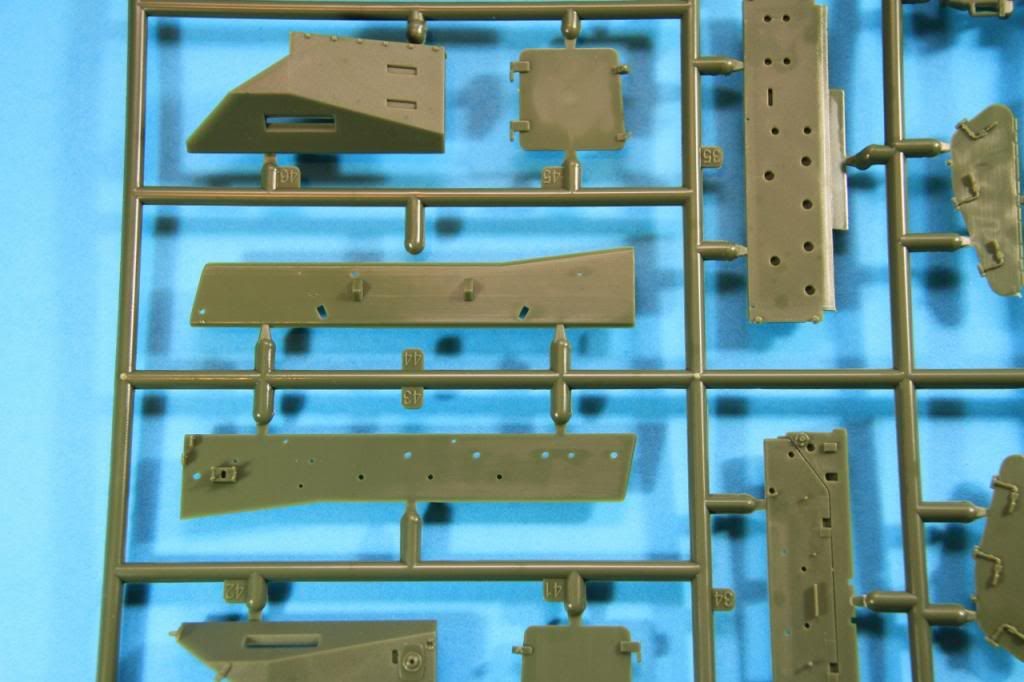 F parts
Well, i personally love this parts, cobine teo into one and form the grill for both side of the tank.
Looks familiar...? Well, you can found it in other brand kit... yes, its allowed the road wheel to move up and down, for modeller who gonna put in on an uneven surface.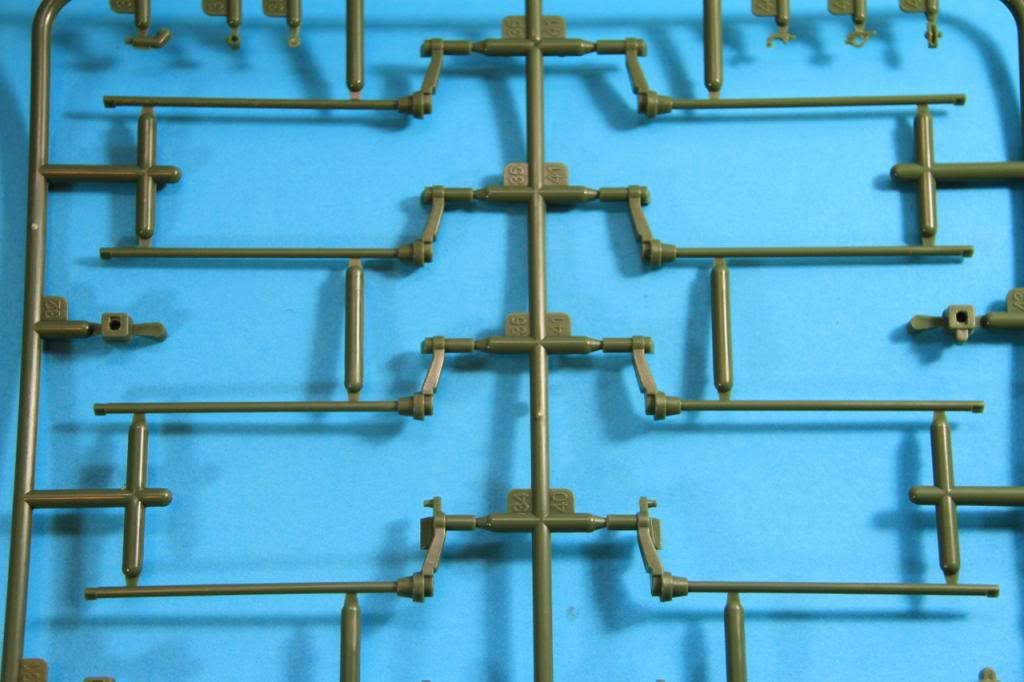 Turret Top and lower hull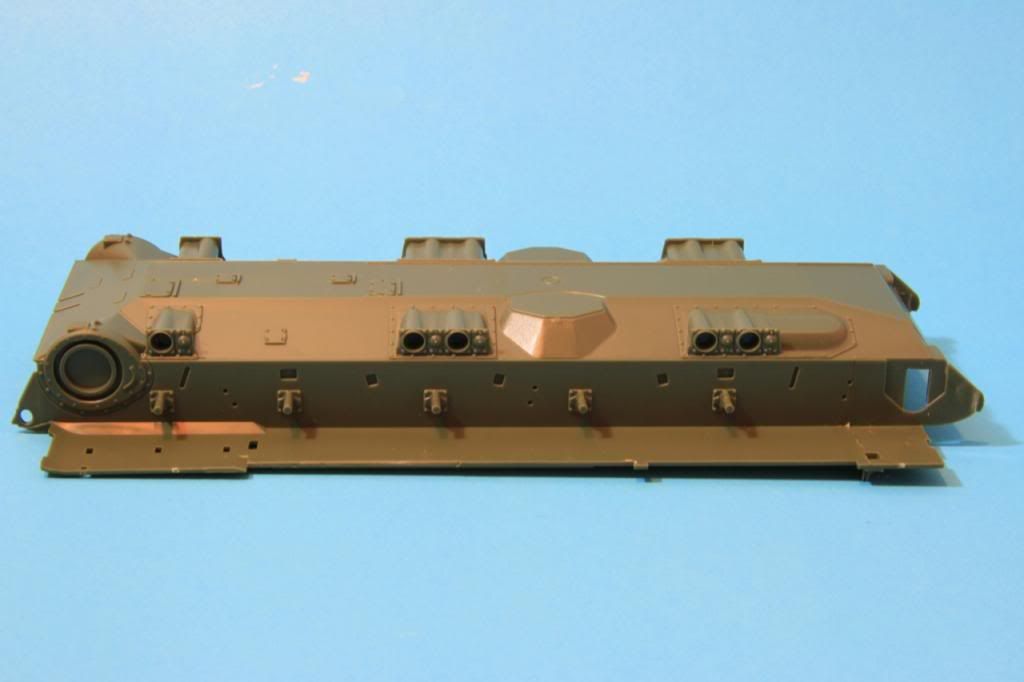 Poly cap and rubber mat
Decal and PE parts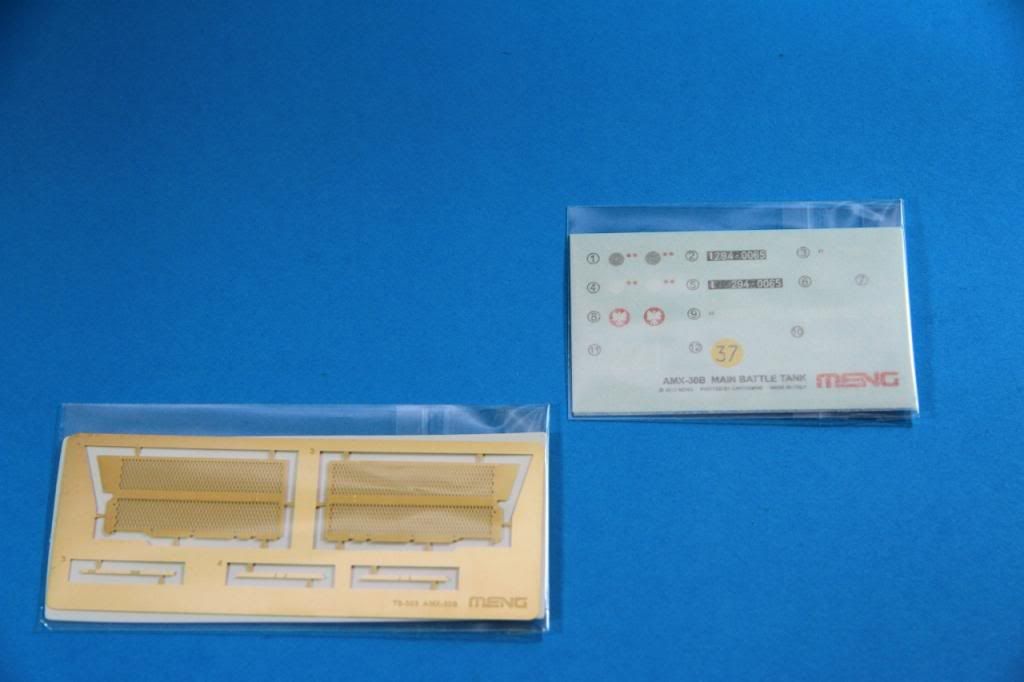 To be continued.